We have been designing custom tours around the world including Canada, Dubai, and India for over 30 years. Our purpose is to help our clients to get the best experience as well as discounts when they travel with us.
Custom Tours
We listen to you & understand your requirements and plan the tour for you.
Experienced Team
We guarantee reliability, efficiency, and commitment with our 30 years of experience.
Maximum Value
We provide the best service and discounts on airfare / hotels to add to the experience.
Corporate Experience
Undertaken large scale conference travel planning projects for 10 years in the US & Canada.
Guided Tours
We assist you in travel needs including adventure, safari, eco-tourism, leisure, and more.
24/7 Support
We have the best-established contacts around the world to give support in case of emergencies.
At the southern tip of Vancouver Island, Victoria is sheltered by mountains and villages which is a popular tourist destinations for Canadians.
You can take a ride on the Gondola, taking in the view of the mountains on both side.The beauty of Whistler lies in the fact that it is small and easy to explore.
The vibrant landscape of Canada, exotic Burj Khalifa in Dubai, and the land of variety India are the most popular destinations for every type of travellers.
Discover Dubai
Dubai is the fastest growing most visited city in the world. Visit the world's tallest building, enjoy a desert safari and the huge shopping malls, and much more.
Explore Canada
Stunning Canada offers the most spectacular sights and a variety of places for travel lovers from beautiful mountain ranges, parks, lakes and urban architecture.
Experience India
India is unique in its own way.  Find your spiritual quest, discover the world's most incredible wildlife and challenge yourself with adventurous and spectacular road trips.
Discover and explore hidden gems, untouched natural beauty, and the chance to soak up the magic around the world.
Seaplane Tour in Vancouver
Whale Watching Tour in Victoria
Sledding Tour in Rocky Mountains
Mountain Biking Tour in Whistler
Alpine Hiking Trails in Whistler
Click On Tours have been creating travel itineraries for over 30 years. We have loads of information and experience that would interest the travel enthusiasts and help them to create their own travel experiences. Read our blogs to find interesting tips, ideas, travelogues and detailed insights.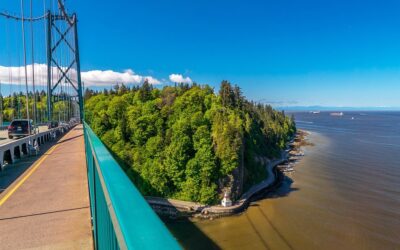 Did you know that Vancouver is home to the world's only wind tribune named the "Eye of the Wind"? Brimming with zestfulness and endless scenic beauty, Vancouver attracts millions of tourists annually….
read more
The world's second-biggest country, Canada, is truly a land of tranquility and magnetic beauties. It has lately become the most sought-after travel destination among people. It boasts of scenic charms, bustling city lives…
read more